Face to Face: Trade show focus

With many craft businesses already booking stands for 2020's CHSI Stitches we caught up with regular exhibitor Hawthorn Handmade to find out just what makes this show such a key event on the craft industry calendar.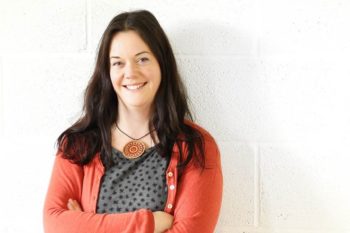 • Why do you exhibit at CHSI Stitches?
As the only trade show in the UK dedicated to crafts CHSI Stitches is a vital date for us as a craft kit company. Catching up with existing stockists, meeting new shops and getting together with other craft businesses are just some of the reasons we come back each year.
• What products / launches were you focusing on?
2019 saw us launch our new Go Stitch and Go Weave ranges and Stitches was their first 'outing'! They went down better than we could have ever hoped for and there was a real buzz about them with some wonderful feedback. Orders placed at the show and soon after have been doing incredibly well with many shops already re-ordering as their customers are so excited to find such a unique and fun craft project they want to make again and again.
• Why is face to face / exhibition presence important to your business?
Without seeing our customers face to face we're left in the dark. It's vital for us to get out there and get immediate feedback and responses to new designs and ranges; but also to hear how things are in the craft retail world. There's nothing better than being able to stand there with all our products on show and see the wonderful reactions to them.
• What additional elements of CHSI Stitches – e.g. Catwalk Show, New Product Showcase, Insights Hub / Craft Report are important to you and why?
This year I managed to get over to hear the Craft Report and it was such a useful insight, especially with regards to the growth of soft crafts. The New Product Showcase is also key for us with buyers putting us on their 'must see' lists after they've browsed the display.
• Can you share some key successes you have had at CHSI Stitches e.g. new launches?
Being able to finally show everyone the new Go kits this year and to get orders right from the first morning was a real success. Stitches has put us in front of some of the major craft buyers and from initial meetings at the show we've managed to develop strong relationships with some of our biggest stockists.
• Have you seen continued business from the show after the event?
Absolutely! We are lucky enough to still be working with shops whom we met at our first Stitches in 2014. Trade shows seem to be shifting away from buyers placing orders at the show and therefore a lot of the work happens after the show in follow ups but that hard work is really paying off and we've seen consistent growth in our sales from Stitches year on year.