EXPERT Speakers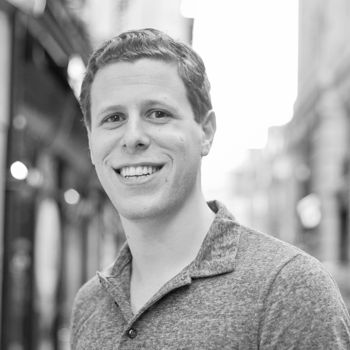 James Gold
James Gold is a successful entrepreneur and businessman who has taken the fashion world by storm with his brand Skinnydip. James co-founded Skinnydip in 2011 with his brother and best friend, with the dream of building a fashion, lifestyle and accessory brand. They turned the standard phonecase into a must-have accessory, and has since expanded their product offering. Operating in over 250 retail locations in over 30 countries, including the American and Asian markets, they have doubled in size year-on-year.
Using their skills and expertise, they have organically grown their business to a team of over 300 people, and have a loyal social media following of over 500,000, transforming Skinnydip into an internationally recognised brand with a cult-like following.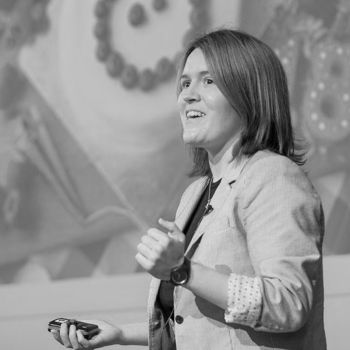 Helena Langdon
Helena Langdon held many important roles such as Head of Online Content at the RSPB charity and former Head of Digital and Communities at Innocent. During her time at Innocent, she covered everything from writing tweets on her morning commute to dealing with all forms of customer service.
Helena's presentation will shed an entertaining light on Innocent's approach to social media and customer service, illustrating how a willingness to communicate openly and naturally with the people who buy their stuff has proved invaluable to Innocent's digital success. It will also show you how to make a stapler go viral. So it's worth coming along for that, if nothing else.
She has now taken her talents to being a freelance copywriter and comedy writer. She is active on the comedy circuit, as a writer for The Now Show (Radio 4) and Newsjack (Radio 4), which were recognised as a Funny Women finalist (2019) and BBC New Comedian of the Year finalist (2019).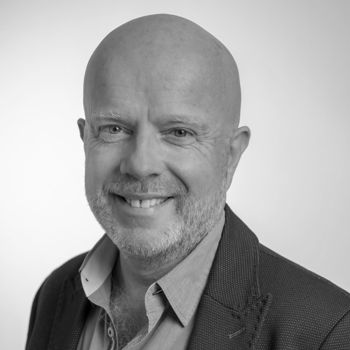 Andrew Thornton
Andrew's life purpose is to put the Heart back into Business and encourage the shift from an obsession with profit, towards a business world where the focus in on 'growing people, growing business to full potential for a better society'. He has applied these principles to Thornton's Budgens – see what the Huffington Post had to say about his approach.
He is currently writing the book "Putting the Heart back into Business" and his aim is to build a network of heartful businesses. He has spearheaded Thornton's Budgens becoming the first UK supermarket to launch Plastic Free Zones.
Andrew Thornton speaks passionately about how he runs Thornton's Budgens and his journey from profit focused entrepreneur to heartful business leader. He talks about running a business with a Purpose and how this approach can allow businesses be a force for good and more profitable at the same time. His story is insightful and entertaining, a real life practical example of how a leader and a business can change.
Andrew has over 25 years experience speaking in Europe and the US on Food Retailing, and has now turned his attention to the broader topic of the role of business in society. He has formed Heart in Business Limited to share his personal experience with others.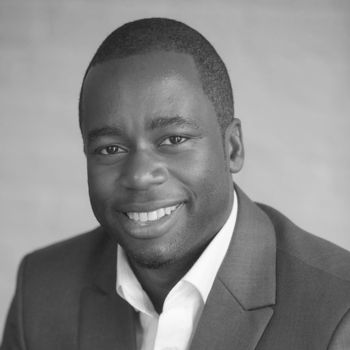 Andrew DAVIS
Andrew helps organisations transform their business development, communication and marketing activities through digital platforms. He shows how a 'digital lens' can attract new business and improve relationships with existing customers, while answering the most popular question in social media right now: 'So What?'. Andrew has delivered to corporate clients such as KPMG, Tesco, o2 and The Royal Mail.
Andrew's digital career spans over twenty years, moderating chatrooms for Pop Idol, producing shows for the digital station BBC Radio 1Xtra and as part of the team that saw the rise (and fall) of Myspace.com. Andrew also sat on the Ofcom Advisory committee for England for four years, where he ensured a strong focus on innovation, technology and diversity.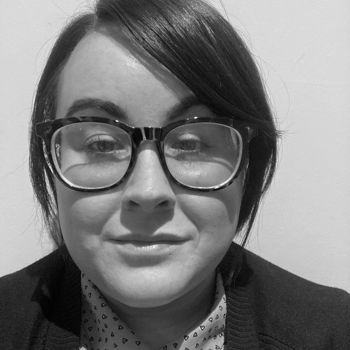 Elizabeth Dakin, UKFT
UKFT (UK Fashion and Textile Association) is at the forefront of large-scale innovation projects to tackle some of our industry's biggest challenges.
Lizzy is responsible for membership engagement for sustainability, developing guides and toolkits to help companies accelerate their sustainability, whilst remaining compliant and preparing them for future sustainability legislations. Most notably, through the sustainability 101 and webinar series as a tool to advance the industry on key sustainability topics.
Prior to joining UKFT, Lizzy has had several roles in CSR and sustainability, working in wholesale and retail, with a focus to drive environmental, sustainable, and ethical practices by implementing initiatives and best practice.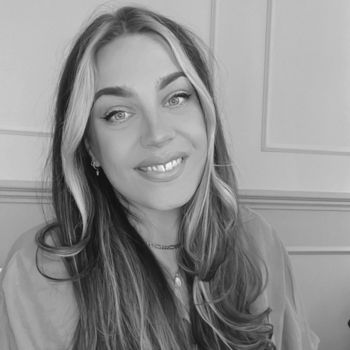 Sarah Fox
Co Founder & Creative Director at Be More Fox
Sarah Fox is a specialist in Brand Strategy Marketing, working with start-ups and scale-ups to establish brand substance and positioning. Sarah co-founded Be More Fox in 2022 when she saw a major gap in marketing opportunities for small businesses and wanted to share her knowledge with passionate founders eager to grow. Sarah has worked for global FMCG, Broadcasting and Luxury Good brands as well as her favourite sector, Crafting for over 10 years and utilises big business strategies, without breaking the bank. Be More Fox is a consultancy practise offering 1 to 1 brand and marketing guidance, strategy and implementation.
https://www.linkedin.com/in/imsarahfox/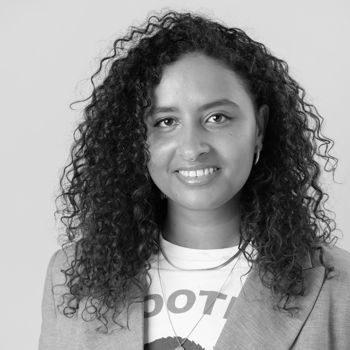 Nerrisa Pratt
Nerrisa Pratt is the founder of Untld Project, a craft enthusiast, and lives and breathes independent business.
She likes to stay busy and also runs The Edit, offering kits, supplies and fabrics for the modern maker. She published her debut craft title 'Bargello' with Quadrille in 2021, and any spare time she has on top of that is filled with her role as a freelance creative content maker.
She has worked with various brands including Hobbycraft, Cricut, PFAFF, IKEA and Liberty to name but a few as well as being featured in Vogue for her recreation of Beyonce's iconic Loewe tour outfit.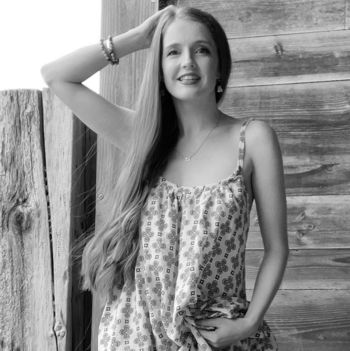 Holly Dennett
Over the last three years Holly Dennett has grown to be one of the largest online sewing social media accounts, with a current following of over 126,000 followers. She specialises in creating online sewing content and tutorials that inspire and educate the home sewing community on social media. She also has a popular sewing blog and website.
Holly is trained in design, pattern cutting, sewing, and graduated in 2020 from the University for the Creative Arts with a high 2:1 in Fashion.
Over the last three years she has worked with many sewing brands including Singer, Dyno, The Cotton Craft Co with Simplicity, Fabrics Galore, Sew Over It, Happy Fabrics, Prym, Black and White publishing and is a sewing expert on the 'Dear Sew' page in Sew magazine.
Holly is currently working on releasing her own line of sewing patterns for the home sewing community. The first collection, a selection of garments that she has made and shared with her audience over the last two years online was launched in Spring 2023. The sewing patterns are PDF downloads available from her website.
@Holly_Dennett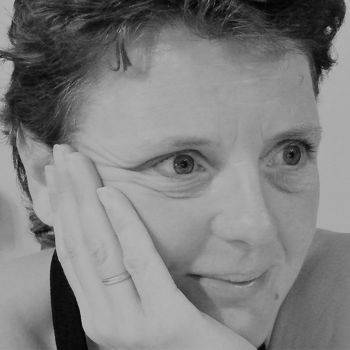 Steffi Stern
Co-founder of The Makerss
Steffi Stern, a seasoned needle felting artist, published author and founder of sustainable craft business, The Makerss – brings nearly two decades of needle felting expertise to her craft. With a focus on creating lifelike and artistically crafted felted animals, Steffi's artistic flair has forged exciting collaborations with beloved brands and characters. Her notable partnerships include Aardman's Shaun the Sheep, Me to You Tatty Teddy, Cats Protection, RSPB, and Cicely Mary Barker's Flower Fairies, among other cherished names. Her creative journey also finds a platform on the popular broadcasting channel, Sewing Street, where she regularly shares her expertise alongside famous crafting faces such as Sara Davies and John Scott.
Originally from Germany, Steffi's upbringing was steeped in a rich crafting tradition, influenced by her late mother's avid knitting and crocheting. Having called the UK home for the past 30 years, Steffi is a mother of four, and her household includes three dogs, one cat, several chickens, four Dartmoor Ponies, and three ferrets. Residing in the picturesque Forest of Dean, Steffi finds inspiration for her work during walks through the woods.
Proudly led by a dynamic team of passionate women, The Makerss is dedicated to making crafting accessible, sustainable, and community-driven. Their commitment to inclusivity ensures that crafting is open to enthusiasts of all backgrounds, while a focus on sustainability guides material choices and practices. Actively fostering a sense of community, The Makerss provides spaces for crafters to come together, share knowledge, and celebrate their shared love for creativity, helping others to craft.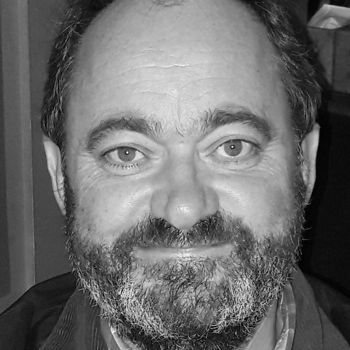 Ian Downes
Ian Downes owns and runs Start Licensing a well established Licensing Agency and Consultancy. The company celebrated its 20th Anniversary in 2023. Ian has extensive experience across the licensing, industry and is co-owner of Brands Untapped, writing on the site about licensing, branding and design. He also contributes regularly to Licensing Source, Progressive Gifts and The Bugg Report.
Ian is a Fellow of the Royal Society of Arts and has acted as a consultant for a range of companies and organisations from sectors such as charities, heritage, FMCG and publishing. Current clients include Aardman Animations, The Ashmolean Museum, Edith Holden, A Country Diary and Nadiya Hussain. Ian was awardee a Lifetime Achievement Award at the UK Licensing Awards in 2016.
Prior to establishing Start Licensing Ian was Group Managing Director of Fox Kids Europe's Consumer product division and also worked in the publishing industry.